Happy Presidents' Day. Hope everyone is having a great 3 day weekend. I'm going to share my nails of the day that I did yesterday. I got inspired by some tattoos.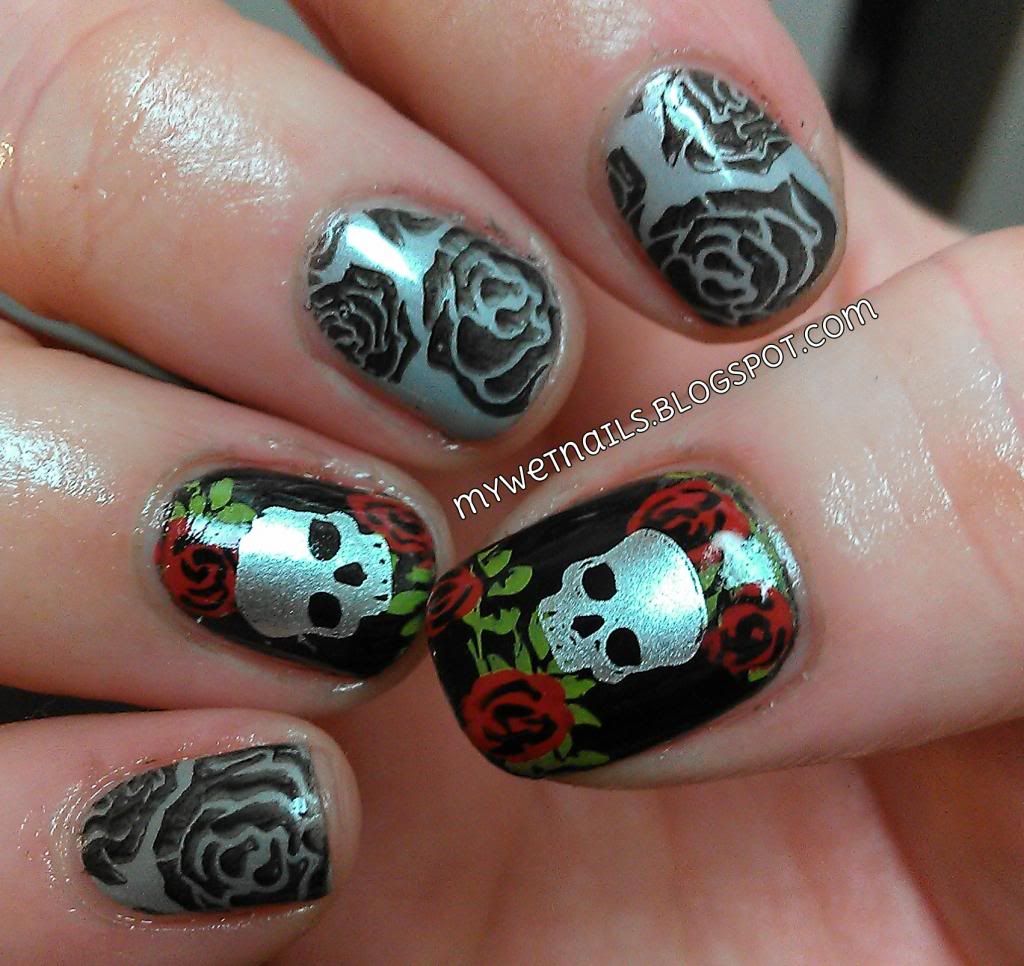 I used three different image plates for this: BM-323, Mash-29, and W119.
The silver base is Sinful Colors Tantalize. It is one of their new colors. It is a silver frosty color. The formula was so runny though. It was messy! Other than that, coverage is ok. This is two coats. Then I stamped roses from BM-323 using Sinful Colors Black on Black. Then on my accent nails, I painted them black. I stamped the leaves and branches from W-119 on using Sally Hansen Lickety-Split Lime. They made perfect rose stems. Then I used a dotting tool with red paint and blobbed on some roses and added some details. Then lastly I stamped a skull from Mash-29 using Sally Hansen Silver Sweep.
Thanks for reading!