I received some awesome nail mail from my facebook friend Bee from
Bee Polished
. I got the whole collection of Zoya PixieDust polishes. It is their new line of textured polishes. You have probably already seen swatches on other blogs. Even Bee has one up today on
Zoya London
, the grey one from this collection.
I have been on a nail art kick lately so I took three colors from this collection and did a leopard print.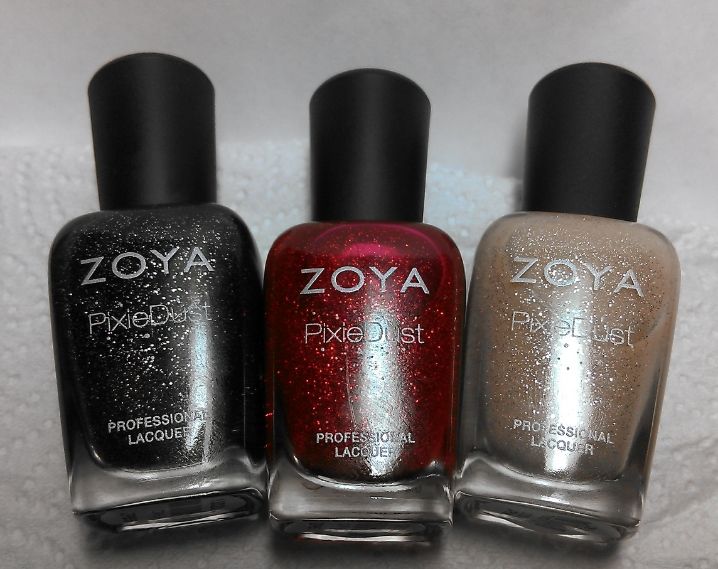 Zoya Dahlia, Chyna, and Godiva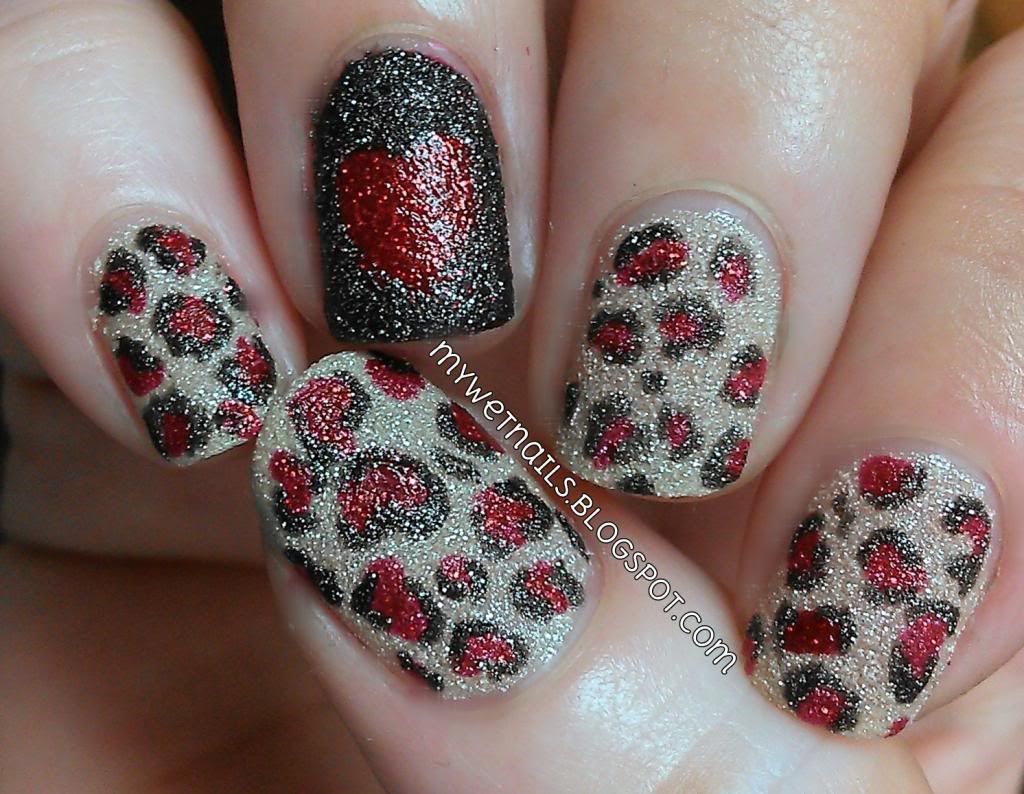 Since it is February, I had to do a "Valentine" inspired leopard print. It is hard to tell but the spots are hearts.
So I started out with two coats of Godiva, the beige shade. Then made hearts with Chyna using a dotting tool. Lastly I outlined the hearts with Dahlia.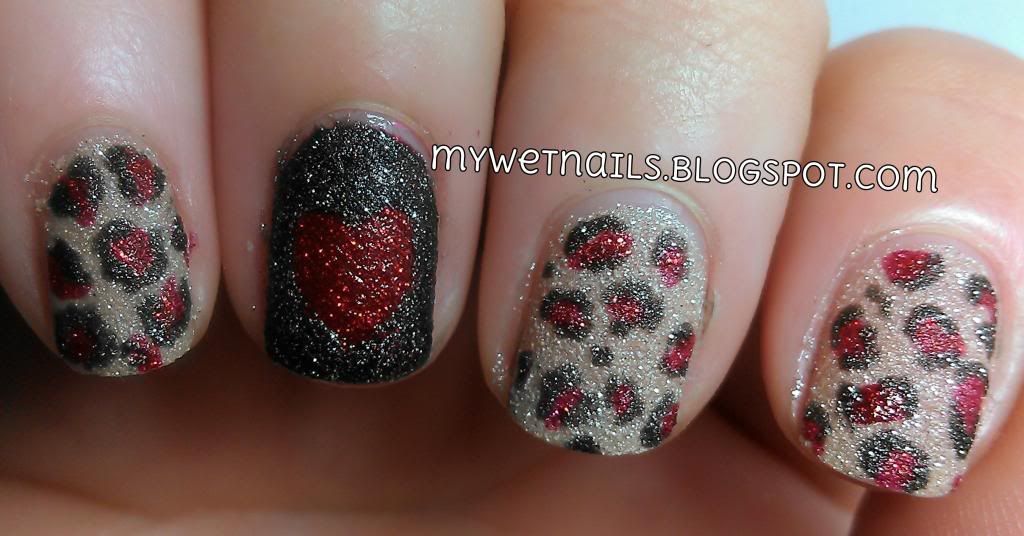 For my accent, I just used 2 coats of Chyna. Then I outlined it with Dahlia and made it look like a heart.
These are my first textured polishes and I love them. It wasn't that hard to do the nail art with them. You probably won't be making any fine lines or details with these but for anything else, they'll be great.Or you can just wear them on their own. That works too :)
Thanks for looking!