Since Valentine's Day is over, I decided to do another "snake" mani. It is the year of the snake which is my Chinese zodiac year. The base is Gap Gold Rush, a green/gold duochrome. Then I stamped a scales pattern over it with Sinful Colors Black on Black. Then over the scales I stamped snake "stripes" I guess? I don't know what to call them.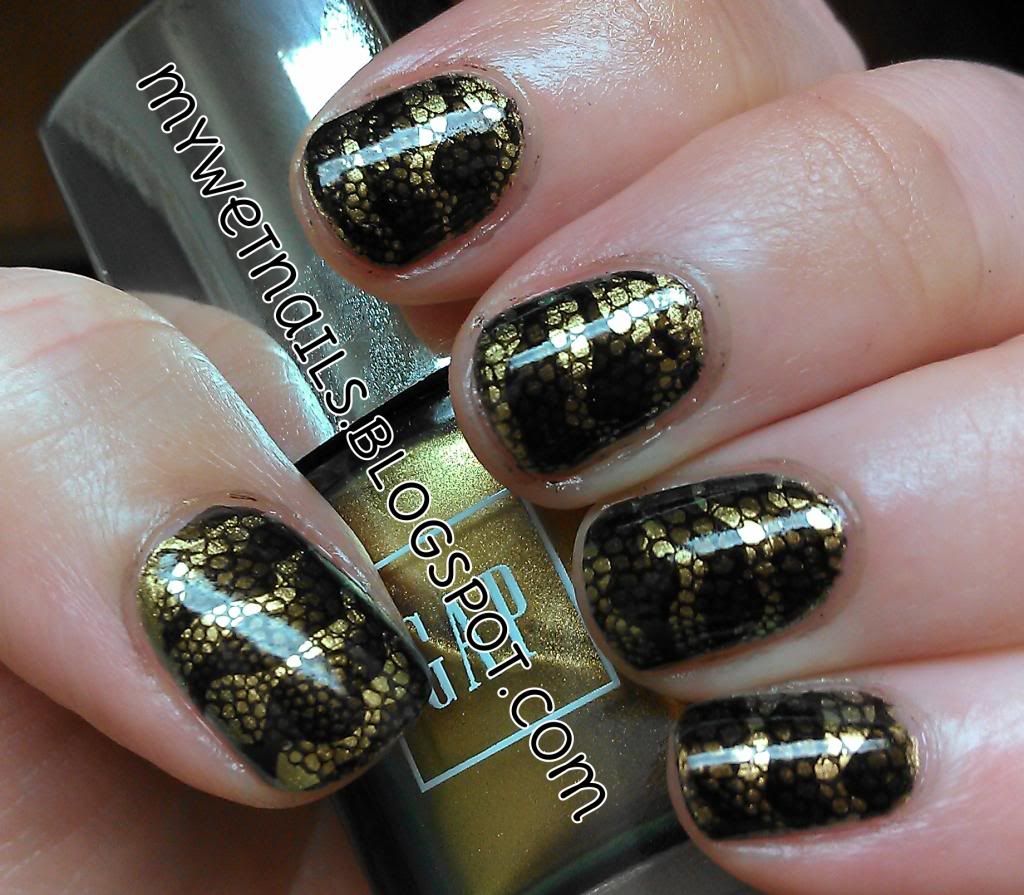 I used a Winstonia image plate.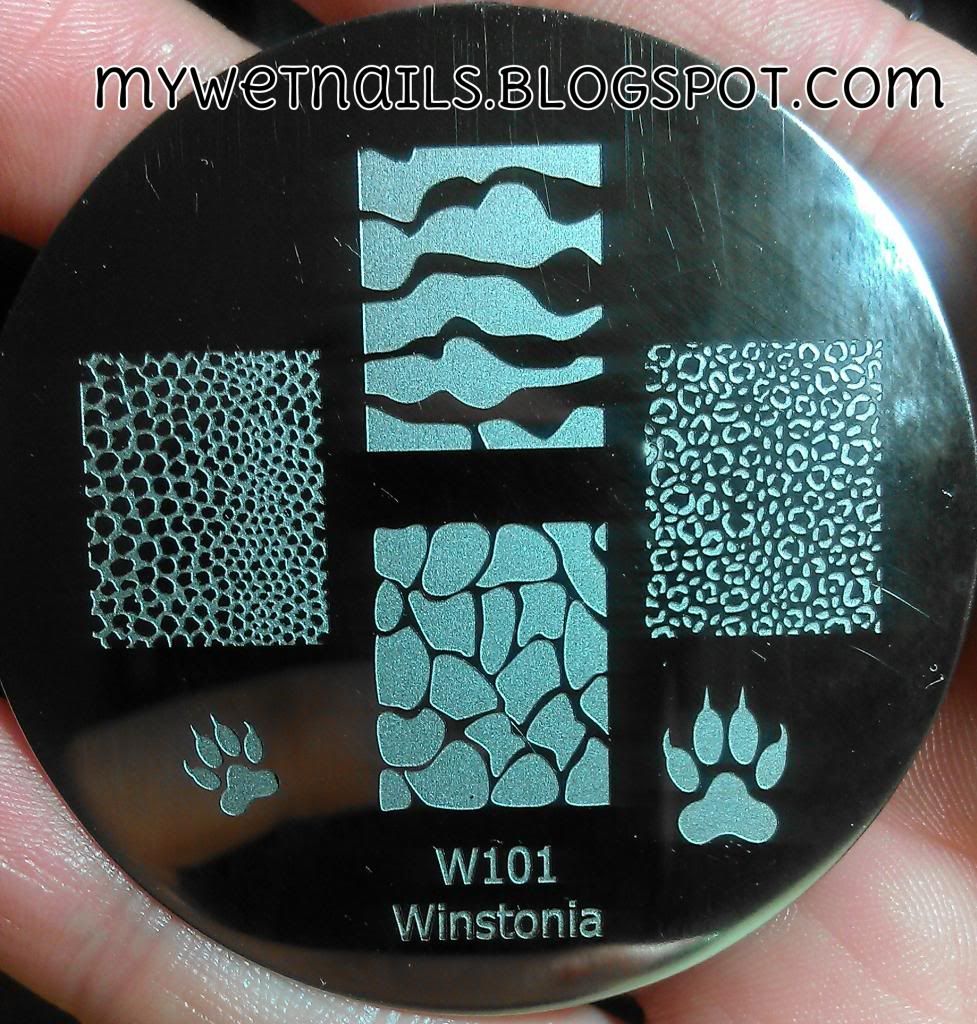 The scales image I used is on the left, then the stripes from the top. I loooove these plates!