This is a random mani. There is no rhyme or reason for it. I wanted to try using rhinestones and jewels with the new Gelish polish I picked up the other day. Then I used a decal of a toucan and painted some random green lines around him. I really thought of doing a "jungle" style nail art but messed up. So that's why it is just a toucan with some green lines. lol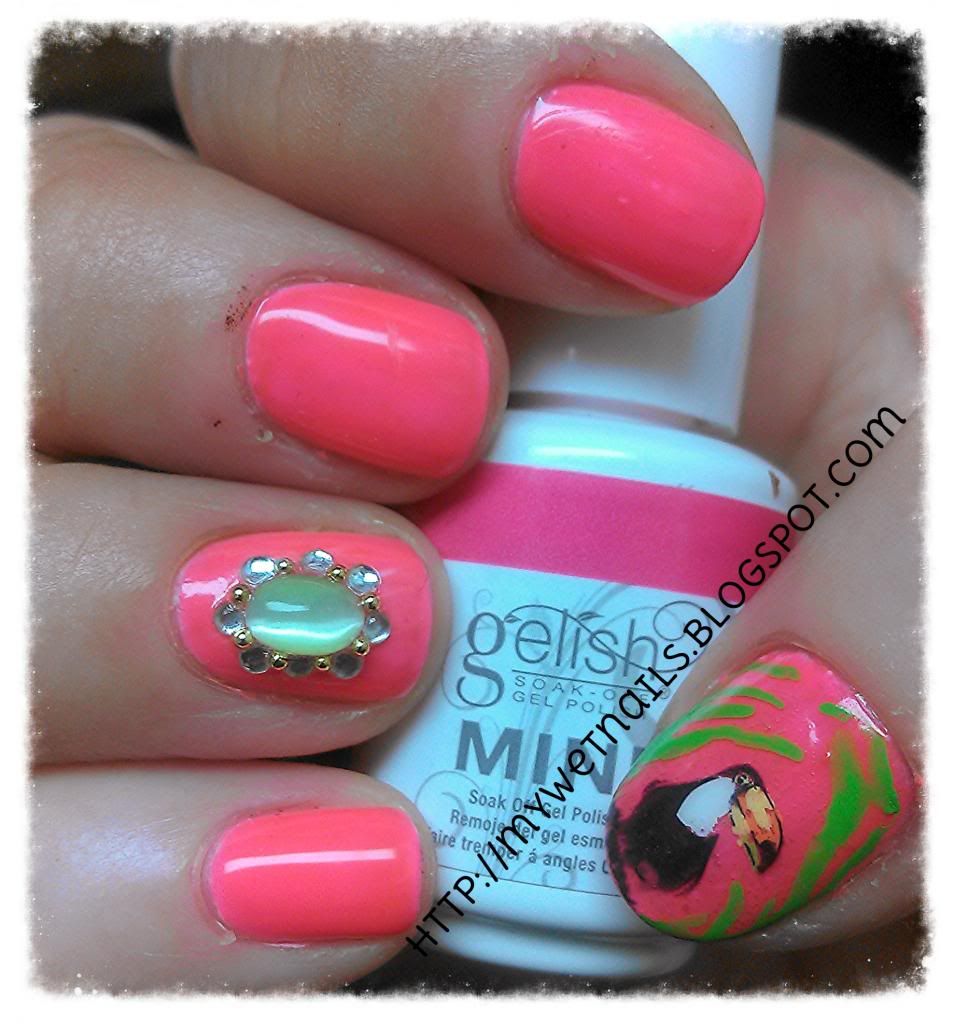 The green stone is a cat's eye type stone. Then I alternated small rhinestones and gold caviar beads around it. I used Gelish foundation as the glue and put it under the LED lamp then used Gelish top coat over it.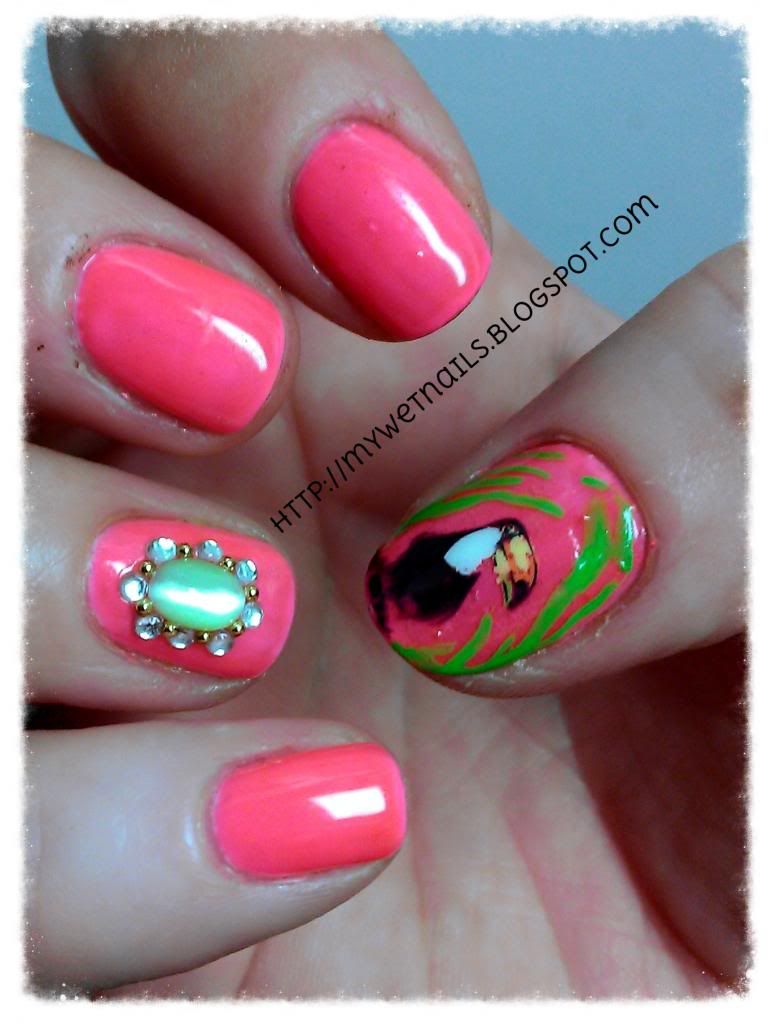 The jewel, rhinestones, and caviar beads all came from
Born Pretty
. I bought them myself. The color is
Gelish Shake It Till You Samba
. I used a white base underneath though which was
Sensationail White Lily
. The green stripes were just acrylic paint. The decal was one I made from a stamped image from
Winstonia W-03
.