Just came back from Rite-Aid and was so excited at what I found. First my Rite-Aid has a bunch of clearance items (I passed on getting anything there though). They had 50% off Revlon nail stickers and even some of the new Sally Hansen gel polish nail stickers. The Blue Cross neons and also the Mardi Gras glitters were on clearance. They had 3 bins of stuff. So check your Rite-Aid for some great deals. I guess all Rite-Aids are different as far as clearance sales though so some might not even have these deals.
Moving along, here is what I did buy. I finally found the
Sally Hansen Sugar Coats
with the extra shimmer. I picked up
Royal Icing
and
Pink Sprinkle
. Royal Icing is blue with pink shimmer. Pink Sprinkle is a dark pink with red and gold shimmer.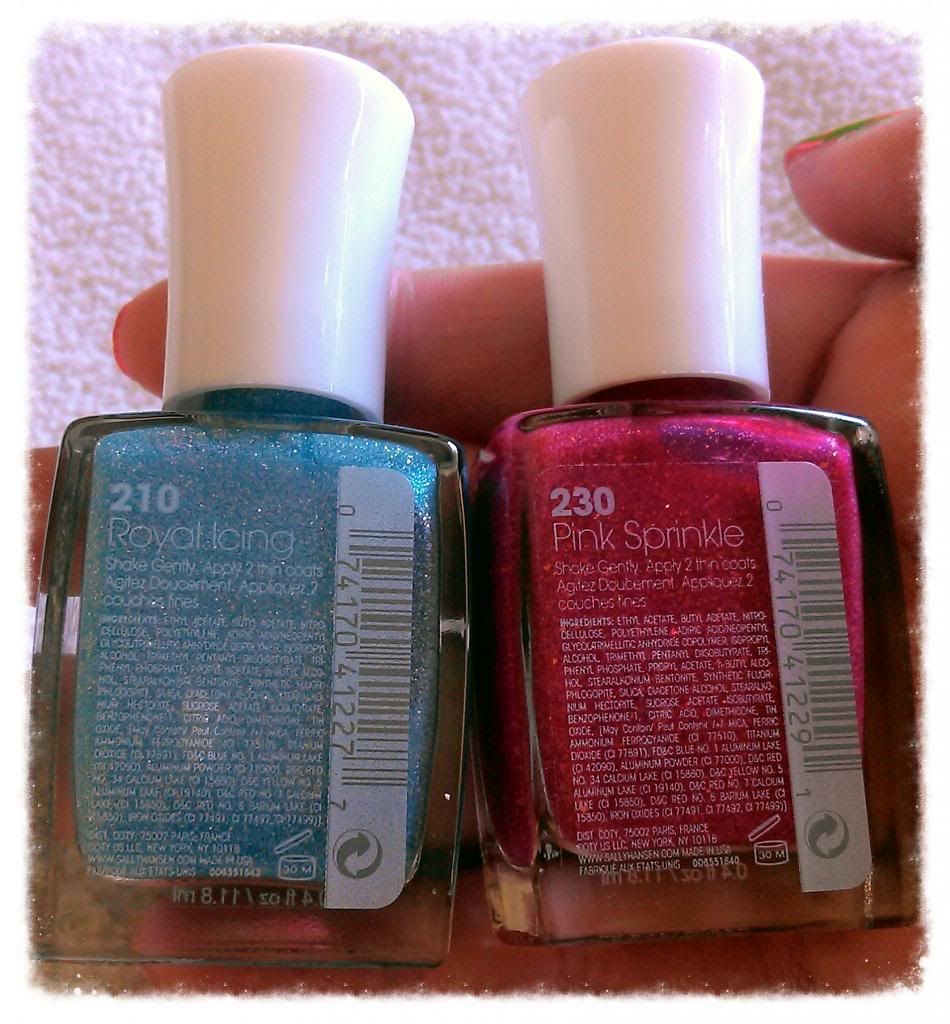 Next I got Maybelline New York Clearly Spotted. I finally found a display that had this one. It is from the Polka Dots Collection and it is just black and white hex glitter in a clear base. I finally have a white and black glitter polish with no bar glitter! Yay!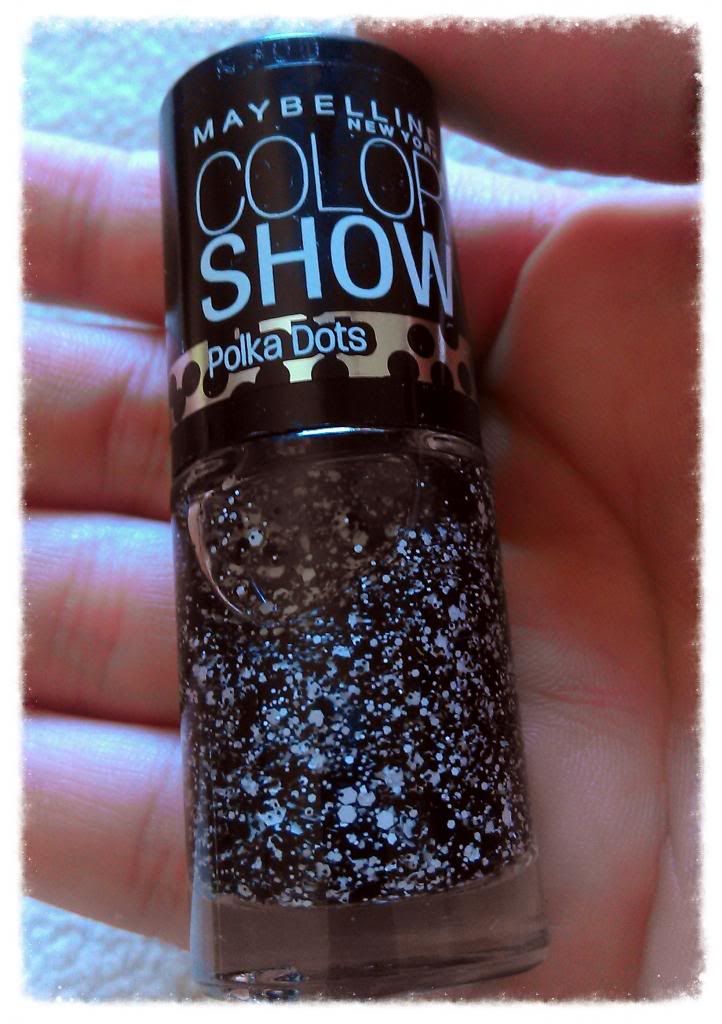 Then the last thing I found which I couldn't believe was the
Wet N Wild Spring Forward
eye shadow pallets. When were these supposed to come out, back in March I think right? They finally made it into my Rite-Aid so I picked up both pallets.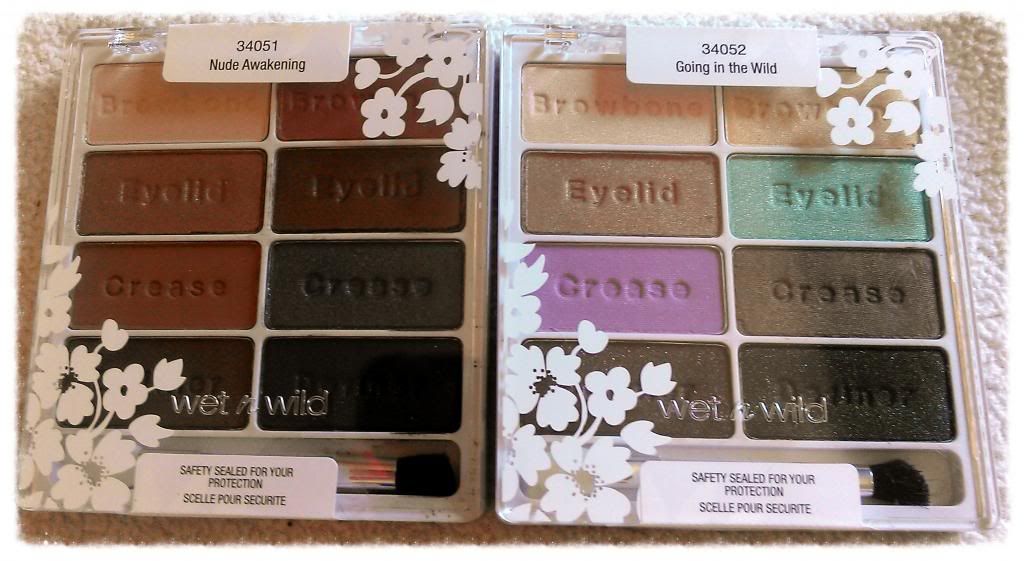 I love it when I find something completely unexpected when I go polish hunting!