I have been spending a lot of money lately. Someone stop me. These aren't even polishes I've been buying. It is all nail art embellishments. I have so much in fact, that I think I'm breaking down the posts into parts. So this is part one.
I recently placed an order on
Dollarnailart.com
. I bought a bunch of foils, studs, and and rhinestones. These are all the foils.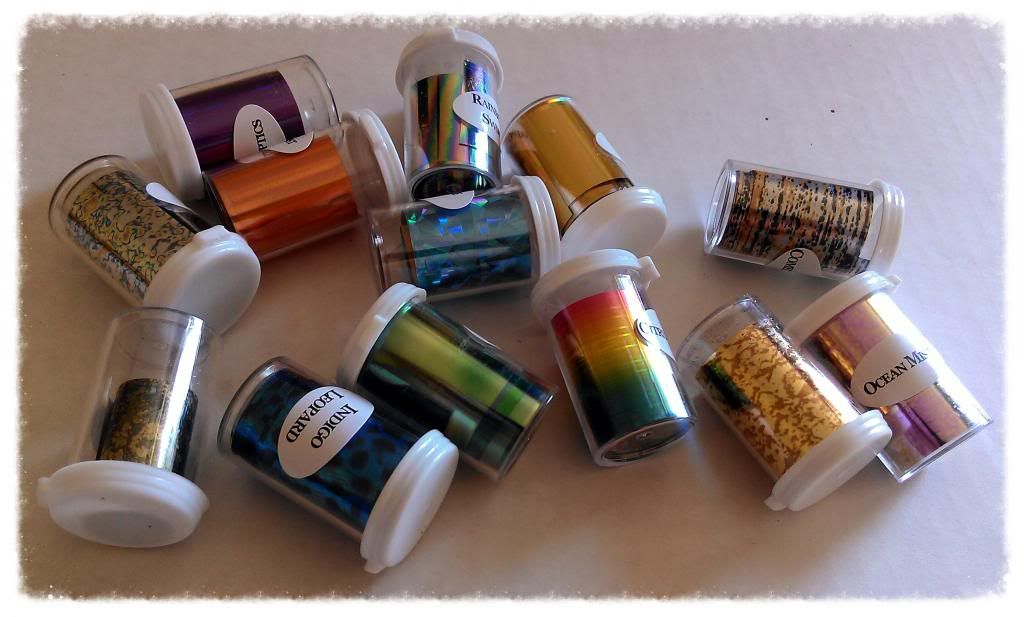 I really should pay more attention though to the sizing because I was expecting most of the studs and rhinestones to be a little bigger. That's ok though, it is hard to find them this small at a hobby store. If I need bigger ones, I can go to Michaels.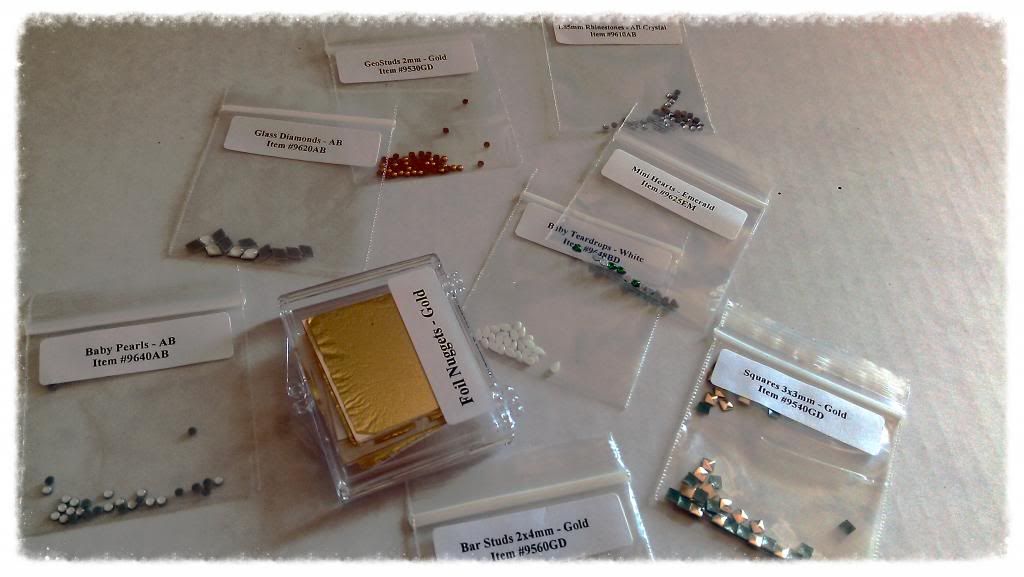 I found
Stylishnailart
on Instagram who also sells gold shells! I've seen these on Tumblr for a while on Japanese nail art. I couldn't find them anywhere online. I guess they are so popular in Japan that they have been sold out for a while. But Joanna (Sylishnailart) had some for sale so I quickly bought them. She has great prices and ships fast. She ships from Japan and I got my package in about a week! So definetly look her up if you are interested in these shells. She has the larger size also. She doesn't have an online shop but rather you can email her or KiK her (Kik is a instant message app) what you want. She instagrams what she has available for sale. Look at the cute packaging. It is a Hello Kitty ziploc bag they are in! She also sent some Japanese candy and a little make up bag for free.
Transdesign
sells nail charms like the ones I bought from Hex Nail Jewelry but way cheaper! They sell sets of 10 for the price of 1 charm from Hex. They don't carry all the same charms but there were a few I had to get.
It is hard to see from the pic but the shapes I got from left to right are: lion, $ w/ a little rhinestone attached, unicorn head, a hand holding a rhinestone, horseshoes, little studs, unicorns, and "rice shape" studs. The unicorns are exactly the same as the ones on Hexnails. Here is a comparison.
The bottom is from Hexnails. The top are the ones from Transdesign. As far as I can tell they are the same even in quality. So I was glad to find these. I will definitely still order from Hexnails though. They have a lot of other designs that are unique to them that I can't find anywhere else.
'
So that was the first part of my haul. I'm still waiting on a lot of stuff to be delivered to me since they are shipping from overseas. Can't wait to show them!