Today's theme is gradient nails. I did a bright blue gradient.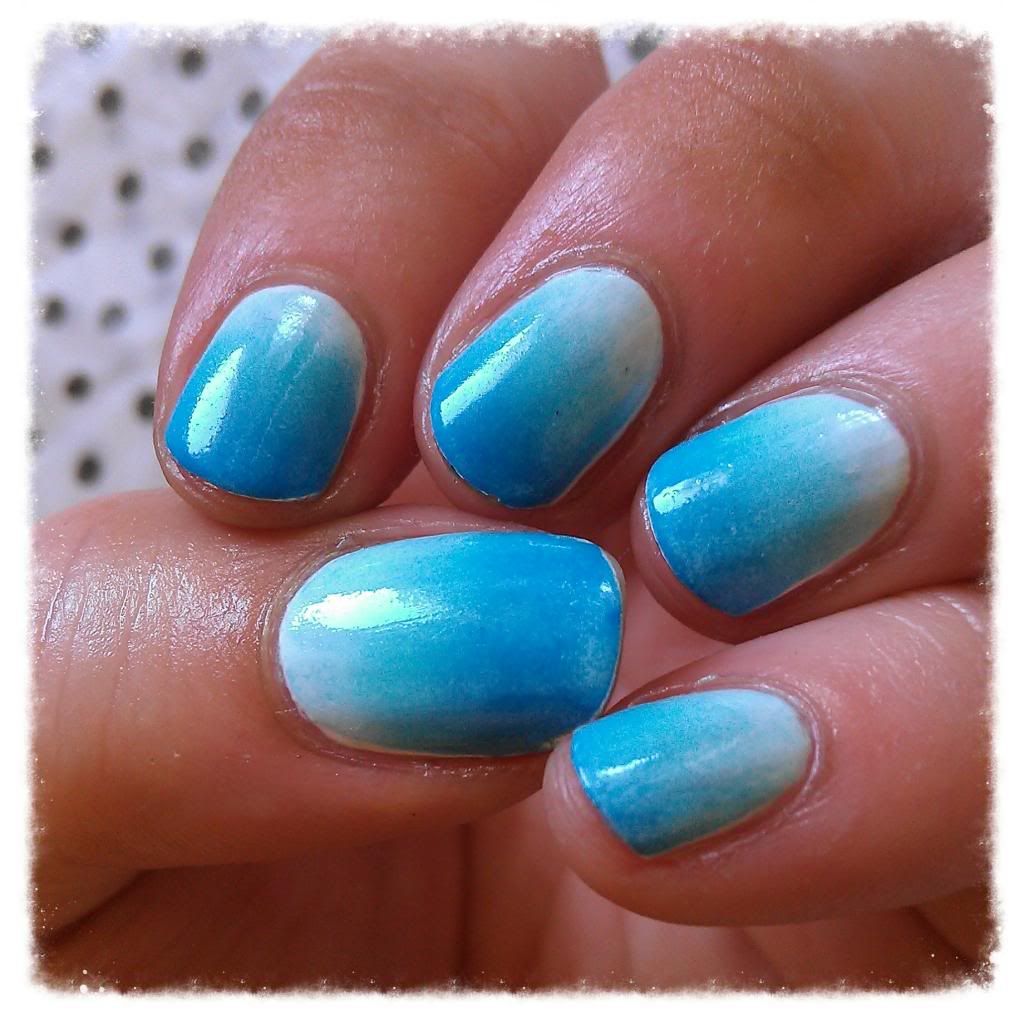 I really love how this turned out. I used Sally Hansen White On, Wet n Wild Teal Slowly and See, and Wet n Wild Listening to Blue Reed.
It sort of screamed tropical to me so I added some stamping.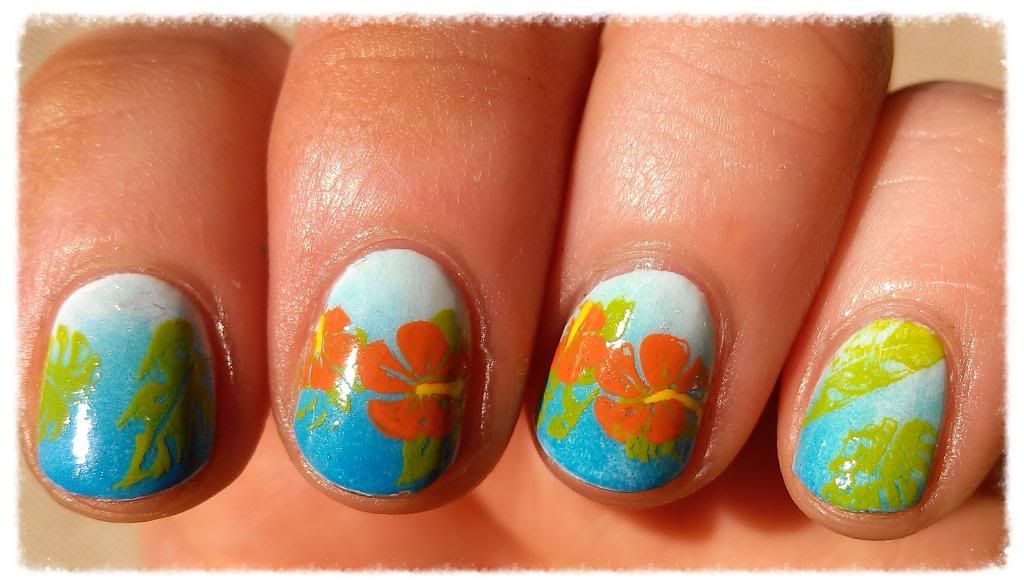 I added some big green tropical leaves and some orange hibiscus flowers. The green leaves are from Winstonia W-03. The hibiscus flowers are from Mash-43. Then I used a thin paint brush and added the yellow for the stamens.
This turned out to be one of my favorite manis. I love gradients anyway. They are always my favorite.
Thanks for looking!