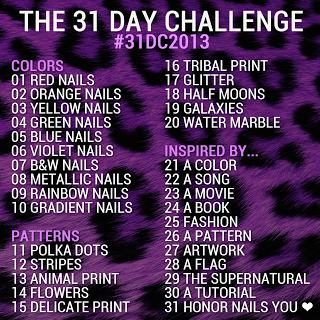 Today's nails are green nails.
I was inspired by a recent Robin Moses video she called "Mermaid Swag".
This is what I ended up with.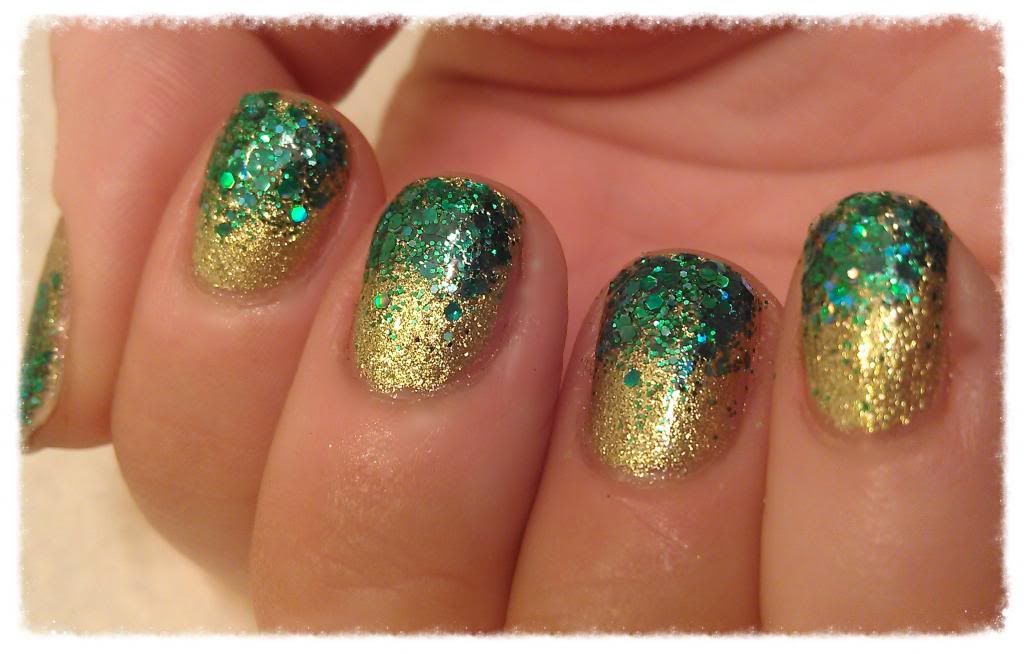 The base is Wet N Wild Twining Vines. It looks gold in the pic but it is a shimmery yellow-green polish. Then I sponged Orly Mermaid Tale glitter on the tips.
Mermaid Tale is one of my favorite glitter toppers. It really lives up to its name. It is densely packed with blue and green holo glitter. This mani is shiny at every angle!