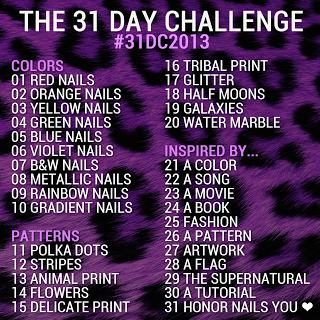 This is day 5 of the 31 day challenge and today's theme is blue.
My two middle nails are two coats of Sinful Colors Sugar Rush with two coats of Hard Candy Sweet Tooth on top. Their names are very fitting for each other. I just realized that. lol
My three other nails are a base of OPI My Vampire is Buff. I used a dotting tool and added rows of dots.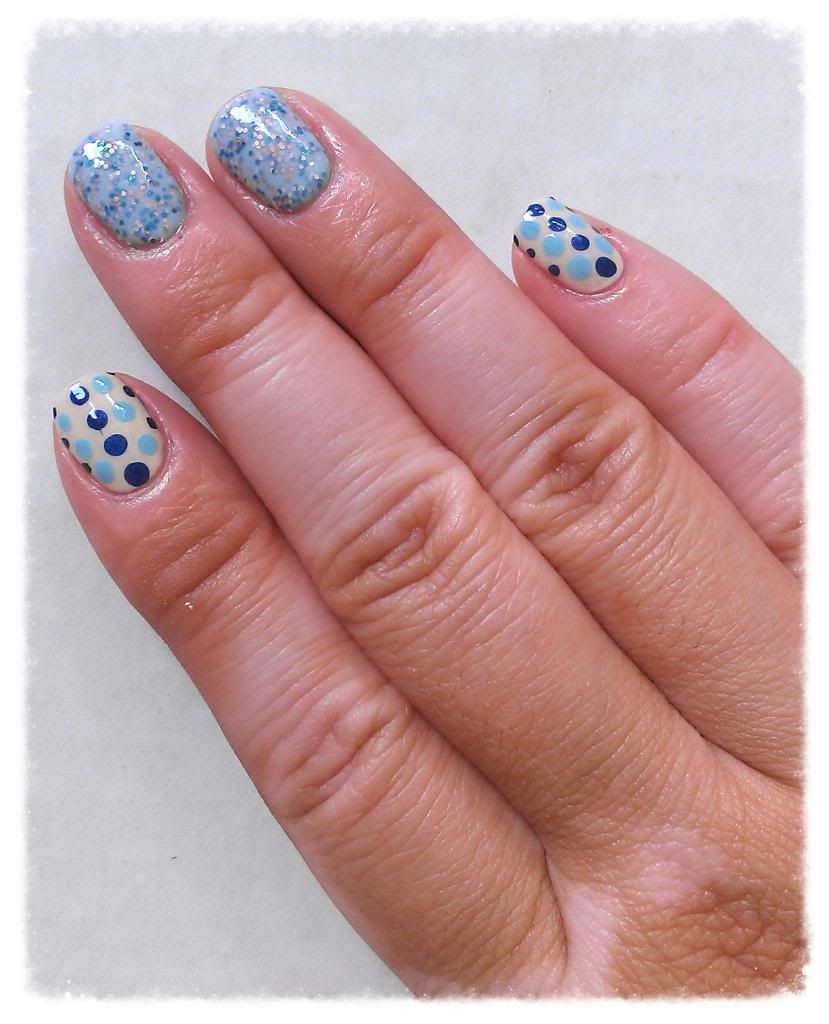 The blue dots I used Sally Hansen Insta-dri Co-Bolt Blue and Blue-Away.
Top coat as always is Nutra Nail Speed Dry Top Coat.