Day 6: Violet Nails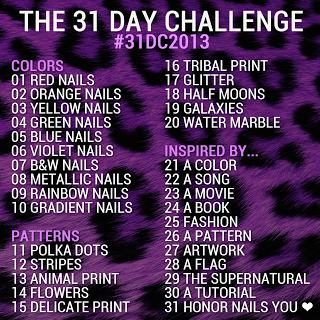 Here I am, late to the party again. A lot of bloggers are ahead of me but I'm taking this at my own pace. So today is violet nails. I used lavender instead of violet so hopefully this counts.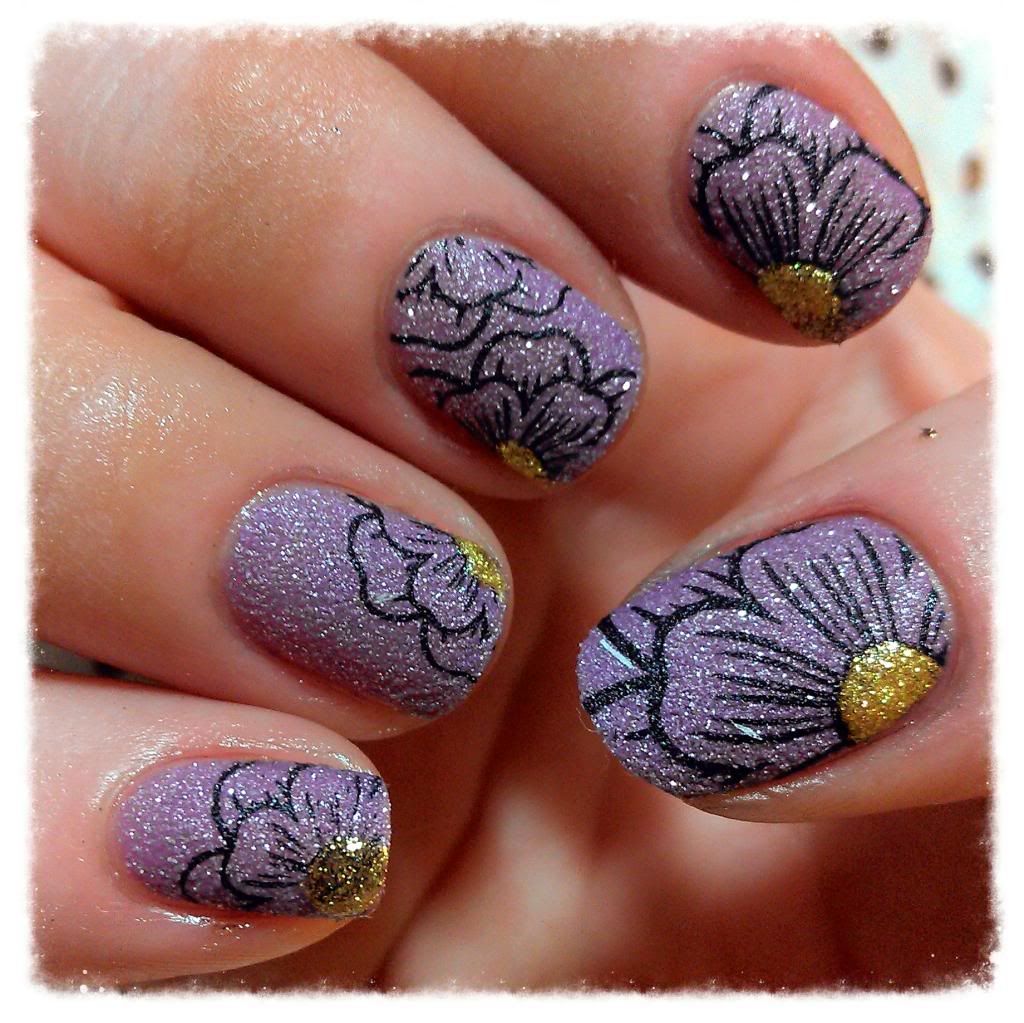 This is Zoya Stevie that I stamped some flowers on. The flowers came from my new Winstonia W-04 plate. The images are quite huge though for my nails though but the images are lovely. They stamp nice too.
I filled in the middle of the flowers with
Zoya Solange
. Solange and Stevie are both textured "PixieDust" polishes.
Thanks for looking!
edit:
I was playing around, and wanted the flowers to have some contrast against the background. So I painted in the open space with some green paint.
I think I like that much better. Which one do you like more?