Day 7: Black and White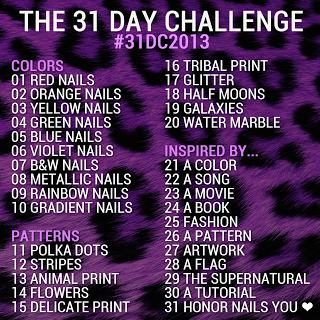 These are my black and white nails. It is hard to tell but on the white nails, I stamped music sheet notes. They smudged a little when I used top coated it. The image is from a Cheeky Jumbo plate. There is no number or identifier. It is just a huge plate with probably over 100 images on it.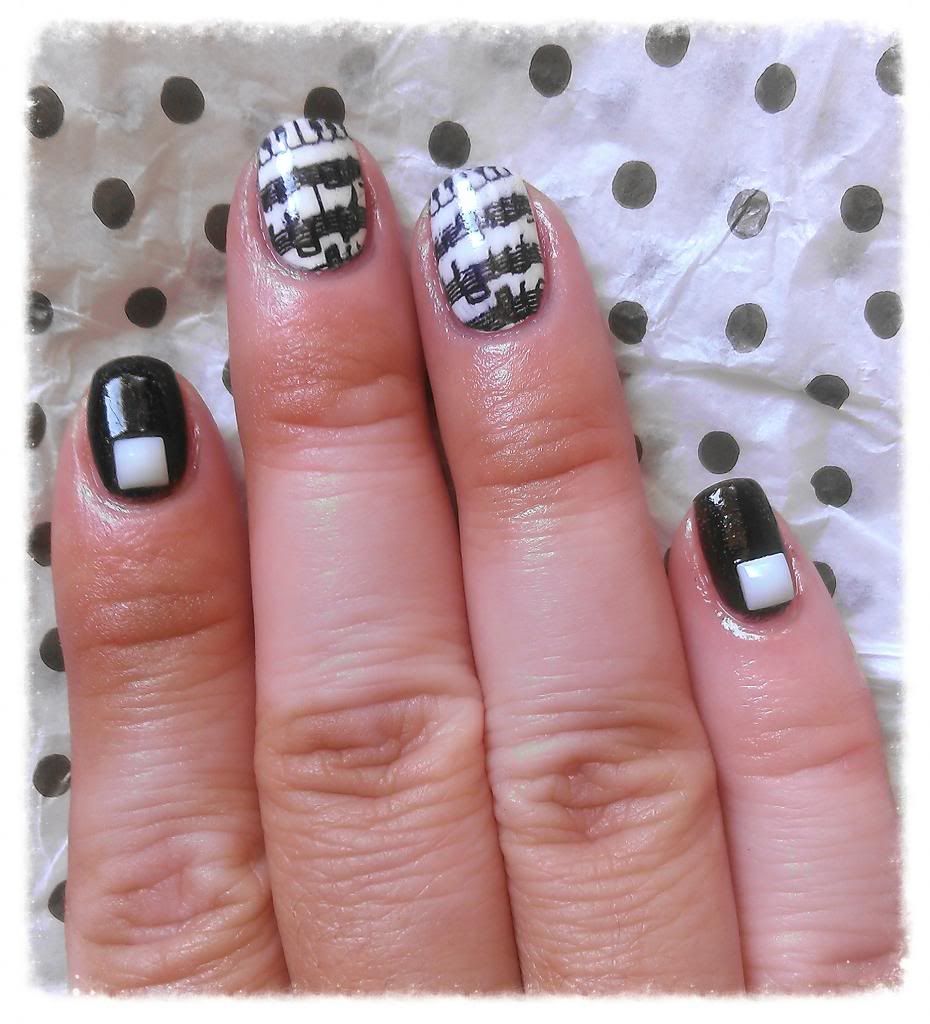 The black nails are topped with little white studs I found at Michaels. They actually came on a key chain wrist strap, and I of course thought "Hey these would work great as studs for my nails!". So I picked all of them off. Luckily they were just glued on.
So the white is just Sally Hansen White On. I stamped with Konad Special Black. The black is Wet n Wild Black Creme.
Thanks for looking!