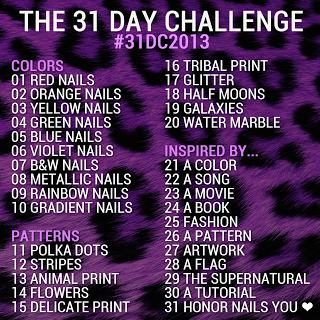 So for today, instead of metallic polish, I used metallic foil. This is a gold holographic nail foil from
Winstonia
.
I got this foil as a free gift with my recent order from Winstonia. I bought some stamping plates from them. Maybe I'll review those a little later, but I'm sure there are reviews on those somewhere on another blog.
I used some nail foil glue that I got from
Dollarnailart.com
. I waited til it dried clear and then pressed the foil on to my nails. Easy peazy! There is no top coat on these. Usually when you top coat foil, it wrinkles up the foil. It is just super shiny on its own.
Thanks for looking!