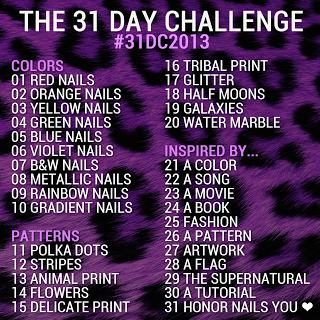 Day two is orange nails. I used my favorite neon orange. It is Urban Outfitters Tiny Shorts. It is so bright and vivid and I don't even need to use a white base underneath.
This is just two coats by itself. Outdoors. In the shade.
I then stamped some stripes. I wanted to go with black stripes but the black polish I use stained my cuticles way too much and I got frustrated with the clean up. So I switched to white stripes.