This is Fantasy Makers Vamp Red. It is a novelty polish that was sold around Halloween last year and comes in a little tombstone shaped bottle. It is a nice oxblood type red but it bubbled up pretty badly on my thumb for some reason.
Not wanting to leave it plain, I added a coat of Max Factor Fantasy Fire on top and added some shells and studs.
See the pretty color shift here.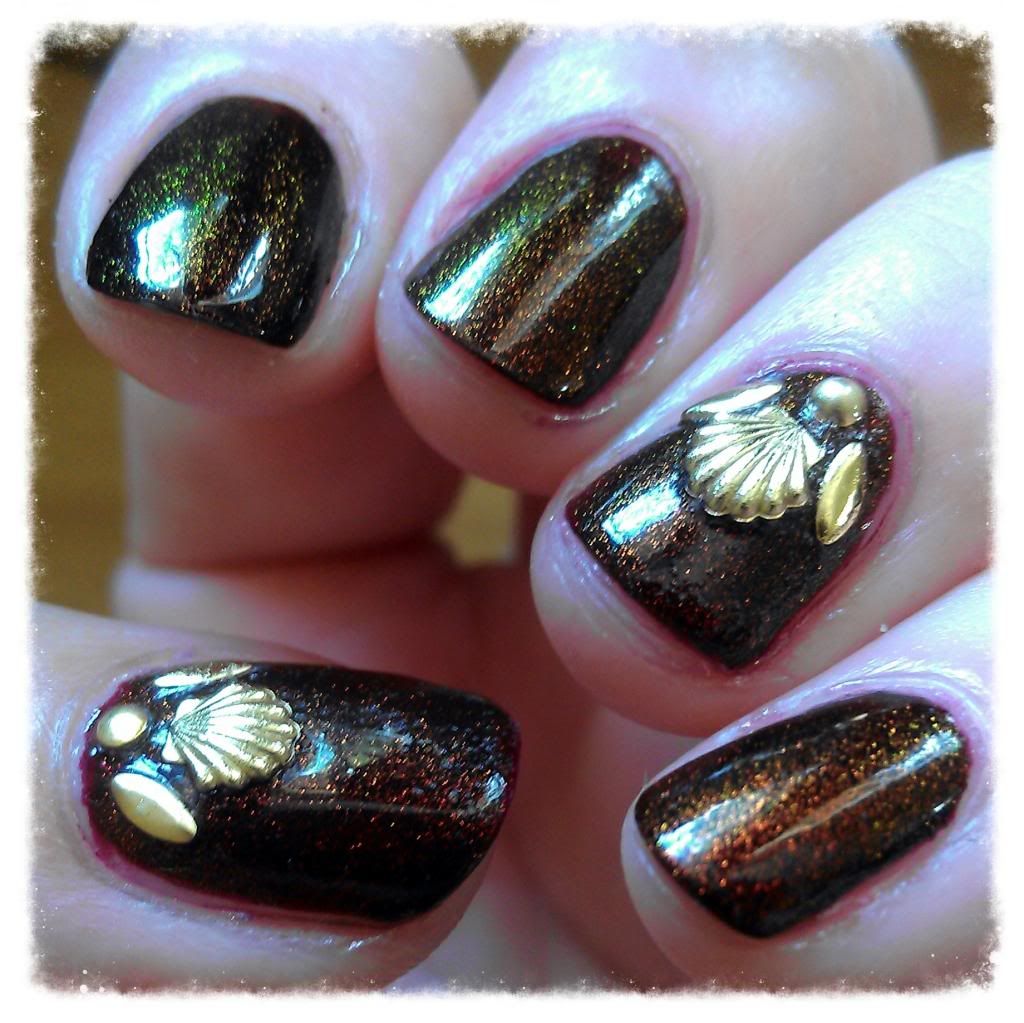 Thanks for checking this out!