Today is the first day of the Crumpets Nail Tarts 33 Day Challenge. We are a nail art group on facebook. Today's challenge coincides with the 31 Day Challenge also (for me anyway). Both are dots! So I'm combining them together in this post.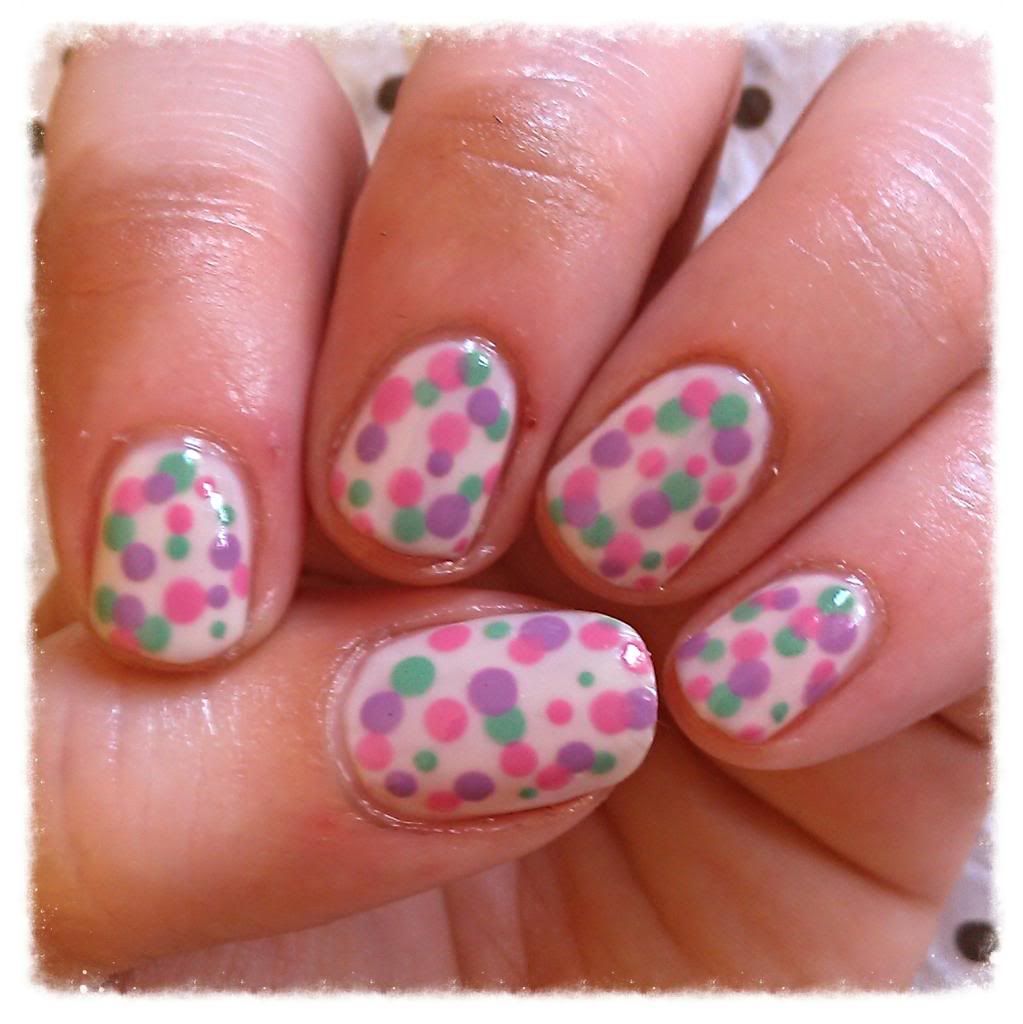 The base is 3 coats of Wet N Wild 2% Milk. I wanted a sheer, milky base and this was perfect.
The dots are La Splash Retro (mint green), French Mauve (purple), and Pink Lavender (pink).
Thanks for looking.