Welcome 2014! This is my first post of the new year.
Gel polish is my new favorite thing. It is so versatile. You can do so many cool new techniques that you just can't do with regular nail polish. My first manicure this year is a cable knit sweater look using white gel nail polish with a regular matte top coat. Basically, I just applied the first coat as usual and cured. Then I used a thin detailing brush with the same white gel and made the lines and cured. Even though I put a regular matte top coat on top, I still used the top coat gel over the design. I didn't want it to chip or peel off and I think the gel top coat helps. So after cleaning off the sticky layer, (gel polish has a sticky residue left behind after curing in the light. You have to clean off with alcohol) I used NYC Matte Me Crazy top coat.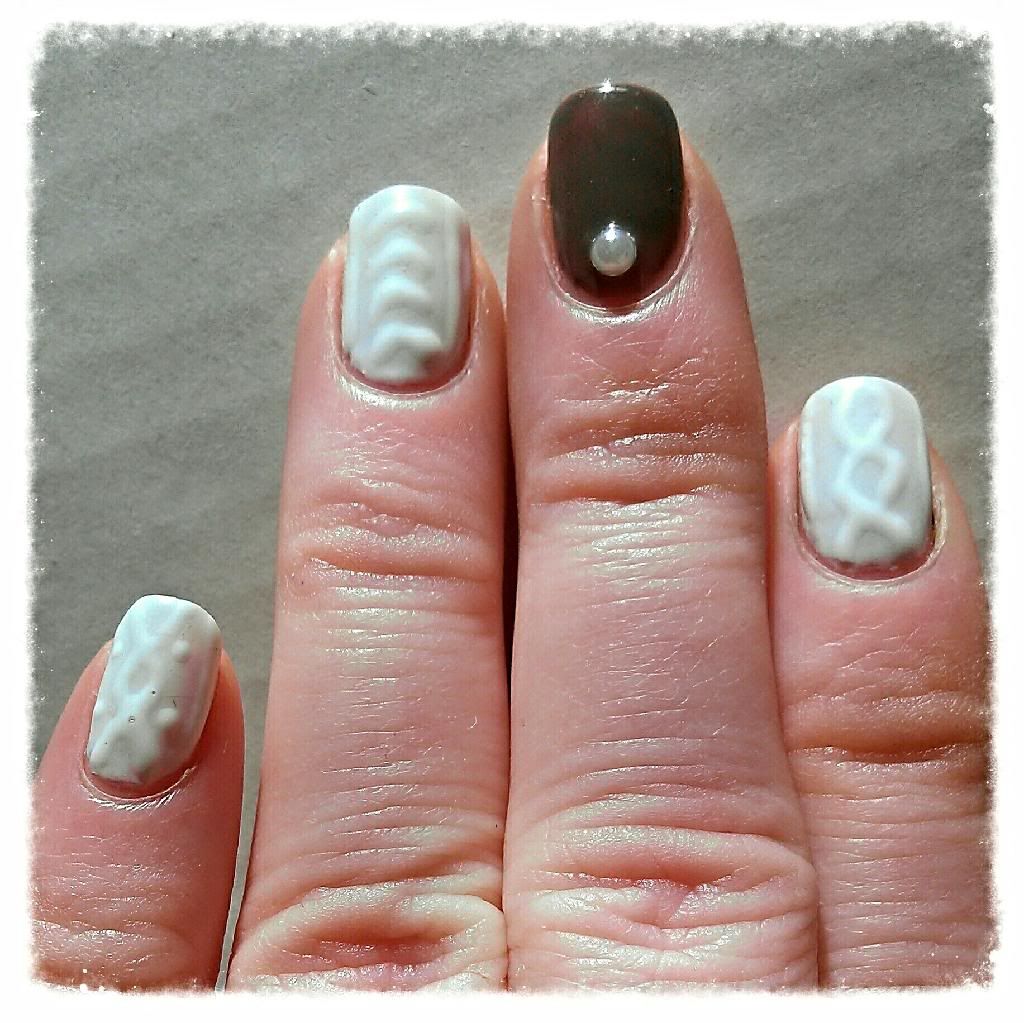 left
'So this is all using at home gel polishes. The white is
Sensationail White Lily
and my accent brown color is
Kiss Smoky
. I don't know if this can be done with regular polish. You'd have to use thick lines and wait a long time for it to dry. But I was thinking maybe you can use like studs and gold chain, and paint over it with regular nail polish? I wonder if that would work and give the same look.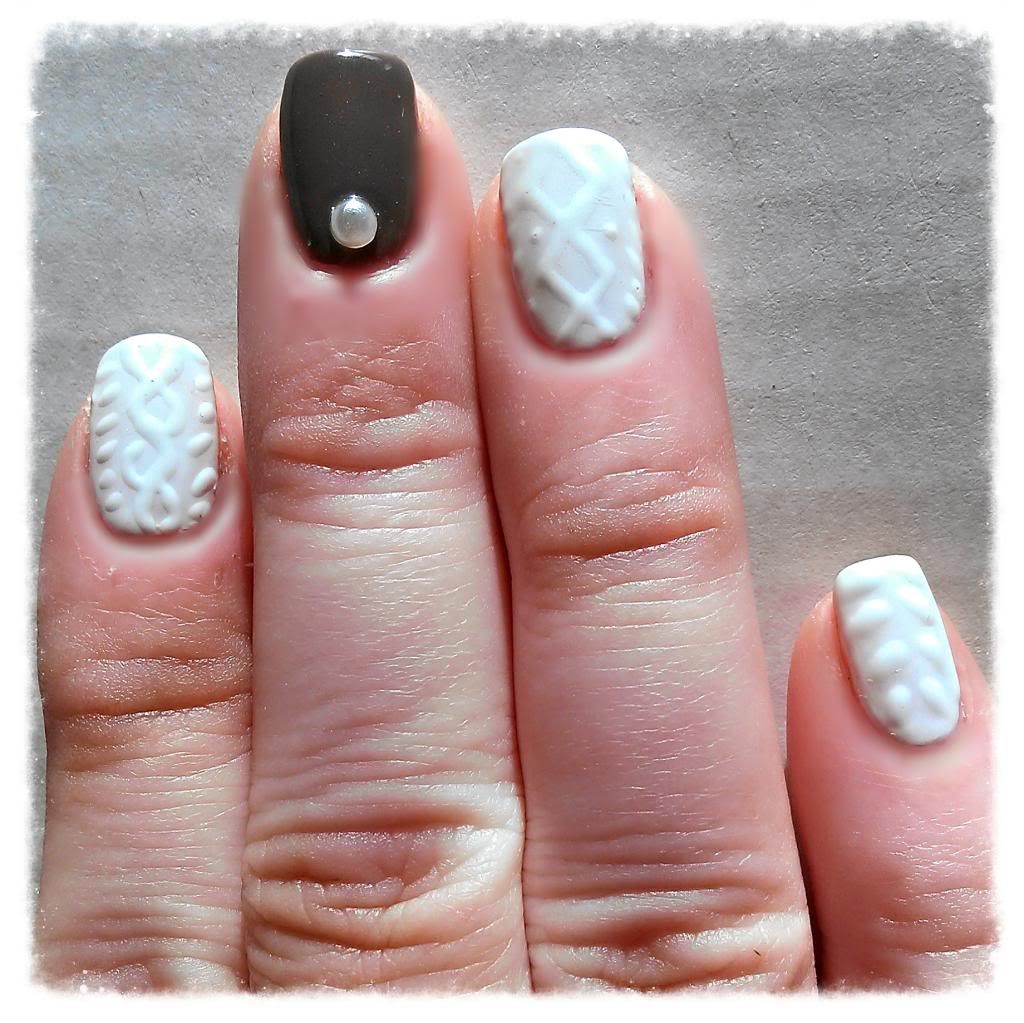 right